Add a Tag to Client File in HawkSoft
Hawksoft Set-Up Guide
The purpose of a "Tag" in the client's file is to share important information in an easy to find place.
Open the Client file and click on the "Client" Tab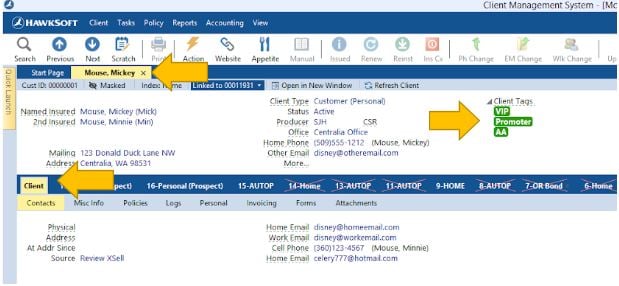 "Action"
Phone
To
Insured
"Add Client Tag"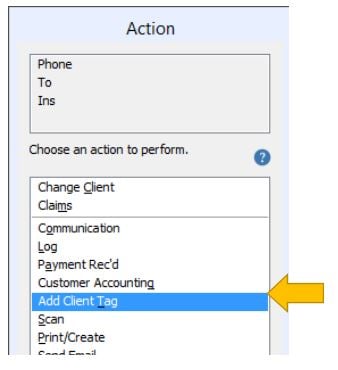 *An alternative way to add a "Tag" to a client file is from the "Log Entry" Screen. Simply click "Add Client Tag" then proceed as directed below.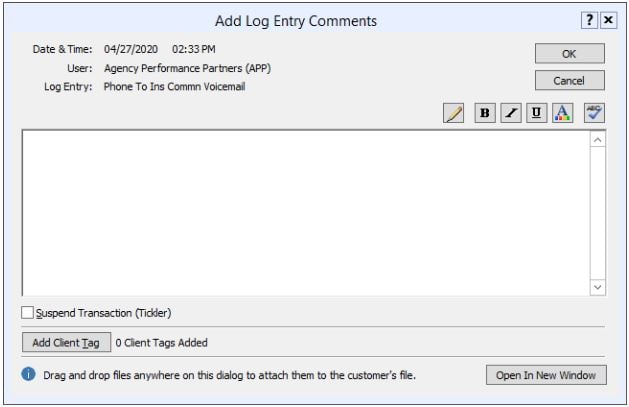 The "Add Client Tags" box will open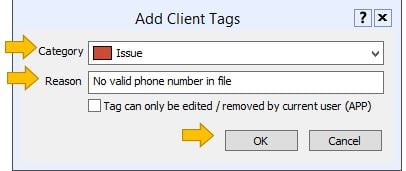 Click "OK"
The "Add Log Entry Comments" box will open

Click "OK'
Tag now shows in the Client File