Hawksoft Student Guide
The purpose of the "Working Document" is to make it easy to add or edit information during the account review process. Multiple people can edit and add information to the "Working Document" as long as it is "Checked In" and "Checked Out" properly. The "Call Sheet" has been designed to assess the most common items reviewed during the account review. The document can then be changed and updated an unlimited number of times until the review is complete. It is imperative to create a unique name for each "Call Sheet" during the initial attachment process.
To Use the "Call Sheet"
Drag and Drop the Call Sheet into the "Client" Tab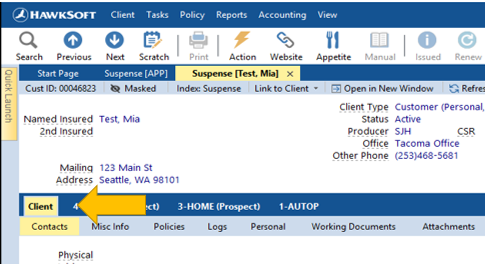 **It is IMPORTANT to rename the document with the Clients Last Name and First Name along with Call Sheet when attaching it to the "Client" tab for the first time! Failure to create a unique name may cause the incorrect file to be imported back into the client file after editing! Example: Test Mia Call Sheet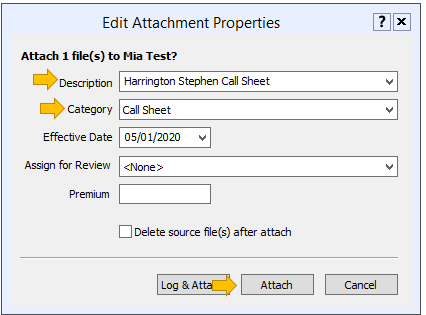 Change "Description" to a unique name**
Select "Call Sheet" from the drop down under "Category"
Then click "Attach"
Right click the attachment and select "Create Working Document"
A working copy of the document will then be added under "Working Documents"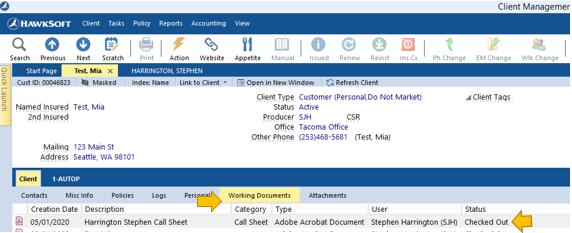 The document will show as "Checked Out" and will open in a new window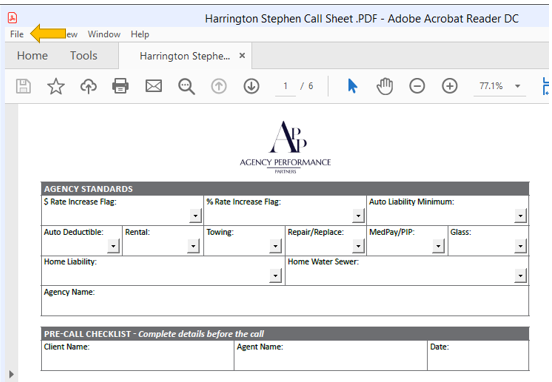 Complete the required information in the form and then click "Save As" from the "File" menu

Select the default folder then click "Save"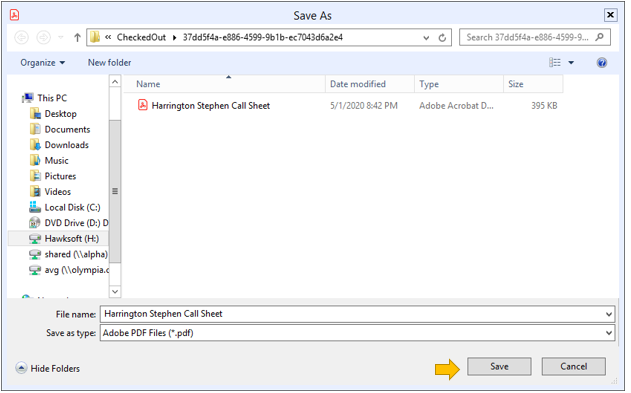 If the "Confirm Save As" folder opens, click "Yes" to replace the current document
Right Click the document again under "Working Documents" and select "Check In/Finish"
To open and edit the document again, simply Right Click the Document and select "Check Out/Edit"
Once the updated have been made, follow the directions above to save the updated copy and check the file back in.
Once all changes have been made to the document, save and check the document back in, then right click and "Copy to Attachments"
The document is now attached to the "Client" tab attachments.